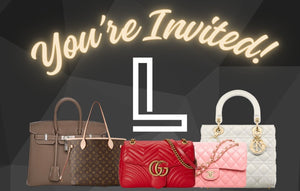 Black Friday Pop Up Shop 2023
What is going on everyone? BigT here with some super exciting news. First and foremost we hope this message finds you well. We are getting ready for the holidays and with the holidays come shopping. So Kenny and I are super stoked to announce that we will be doing an IN-PERSON Pop Up Shop this holiday season. 
Our goods friends over at Long Island Sneaker Co. will be hosting us at their sneaker warehouse on Long Island. They specialize in some of todays most exclusive footwear and have over 1,000 pairs of sneakers available for sale in their warehouse. So come on out and check out some cool designer and some fresh pair of kicks to complete your wardrobe. 
Here are the event details...
Our Pop Up Shop will start on Black Friday (November 24th) and will running till the end of Cyber Monday (November 27th). 
The location of the warehouse is 200 Blydenburg Road, Suite 21, Islandia NY 11749
The stores hours will be the following: 
Friday - 1 to 7
Saturday - 1 to 7 
Sunday - 1 to 5
Monday - 1 to 7
All our items will be on sale (on top of being below retail) and most items we will only have 1 available. All our items will be FIRST COME, FIRST SERVE. So if you wanted to shop with us in person, we shall see you this Black Friday. We hope to see everyone there and look forward to helping you find your next bag! 
---