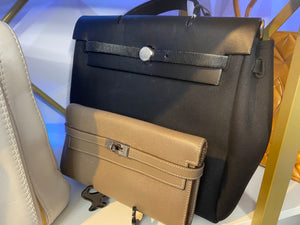 Is Hermès worth the money?
When it comes to luxury leather goods, Hermes is one of the most recognizable and sought-after brands in the world. But with such high prices, it begs the question: Is Hermès worth the money?
The answer to this question will depend on the individual's needs and preferences when it comes to luxury leather items. Those looking for the highest quality materials, craftsmanship and long-lasting construction should definitely consider Hermès. The French luxury brand is renowned for its impeccable leather goods, which have been made to exacting standards since 1837. Each item is handcrafted with meticulous attention to detail, ensuring that they will remain beautiful and functional for many years to come. From classic leather briefcases and handbags to wallets and watch straps, Hermès items are a timeless investment.
Though other luxury leather brands may offer similar quality at a lower price point, Hermès stands out due to its iconic design aesthetic. From the distinctive orange branding used on all of its products to the instantly recognizable H logo found on many of its products, Hermès has crafted a memorable identity for itself over the past century. This reputation for quality and style makes Hermès worth the money for those looking to invest in a timeless luxury brand. Whether you're after something practical or just want to add some high-end glamour to your wardrobe, Hermès is an excellent option. Not only will you be getting quality leather goods, but you'll also be investing in a piece of history. So if you're looking for luxury leather goods that make a statement, Hermès is worth every penny.
---